Being and staying a specialist by optimum performing and acting customer friendly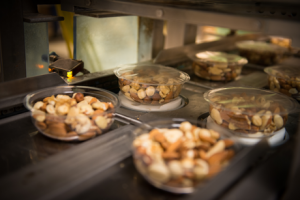 We at EversPack are the specialist in repackaging bulk products into consumer friendly packages. Working together with you to develop attractive packages consumers will buy. Our know-how from more than 27 years provides the necessary experience and knowledge.
With such a long and broad experience, you may call yourself a specialist, a position we increase continuously. By working innovatively, by translating flexibility to decisiveness, by being aware of what working with a human touch means and by valuing our relationship with you, we provide the highest quality.