Labelling. We have the skills for the best results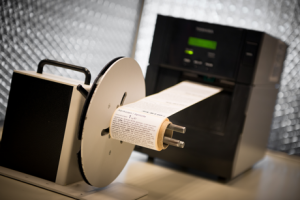 EversPack provides you, thanks to the years of experience on the field of packaging/producing, the right advice to give your products a distinctive look and presentation that fits best with your clients.
Everspack has all the practical knowledge  of labelling of your products and produces, if desired, the labels for the products to be packed. Systematically we discuss with you the aspects, such as naming, list of ingredients, allergens, quantity indication, and nutrition declaration. Everything that should be visible to meet legal requirements: your logo, batch number, expiration date and barcode.
In 2013 EversPack already begun working with the new regulation 1169/2011, de guidelines for the provision of food information towards consumers via the packages of groceries. It is our basic principle in developing and designing new labels.