Dealing capable, safe and reliable with your quality products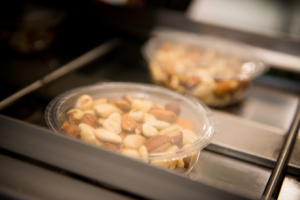 It is your profession to choose the best products, to respond to trends like raw food, to understand the customer needs and delivering value added products to those customers. It's our job to let the delivery run as it should. So taking into consideration all constraints and legal requirements in the area of food safety during the packaging process. You can rely on that!
Expertise is important and the co-operation of an expert brings you benefits. Well, we like to think along with you. You know why? Packaging is our profession, our discipline, we have knowledge of the right descriptions and know what the law demands. For you it is nice to know that you can rely on the certainty EversPack offers you.