EversPack: the co-packer that contributes to your sales success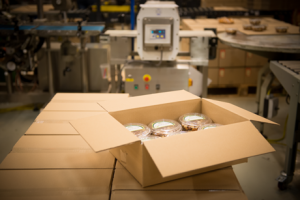 EversPack is an innovative co-packer of food products. In particular, nuts, rice crackers, dried fruits, seeds, raw food, mixing and organic products find their way from your purchasing to sales-oriented consumer packages. Sales oriented, because EversPack ensures that your product is prominent on the shelf.
With the right label and the right list of ingredients printed on it. Everspack is capable to fill each kind of packaging. With more than 25 years of experience we are one of the leading co-packers for leading international clients. And for you of course.
Knowledge is the base of our services. Knowledge of your product and knowledge of packaging techniques. Knowledge of the food industry and knowledge of the legislation. Supplemented with the flexibility of modern machinery and supported by passionate people EversPack provides the perfect packaging. A strong combination of possibilities and resources we would like to deliver you on a long-term basis.